Culinary indulgence at the Lake Wolfgang restaurant
Being happy makes you hungry!
Get to know to the sights and tastes of our region at the Aberseehof restaurant at Lake Wolfgang – such as by sampling modern interpretations of the regional style or the delicious tasting plate. In addition to the surroundings, our kitchen is also strongly influenced by the seasons, e.g. as fresh fish from Lake Wolfgang only a few metres away, game from the local hunting grounds or lush vegetables from our local farmers.
Our kitchen times from Thursday to Sunday:
| | |
| --- | --- |
| Breakfast | 7:30 am - 10:00 am |
| Lunch | 11:30 am - 1:45 pm |
| Dinner | 5:30 pm - 8:30 pm |
Rest days November & December:
| | |
| --- | --- |
| Monday | rest day |
| Tuesday | rest day |
| Wednesday | open from 5:00 pm |

We look forward to seeing you!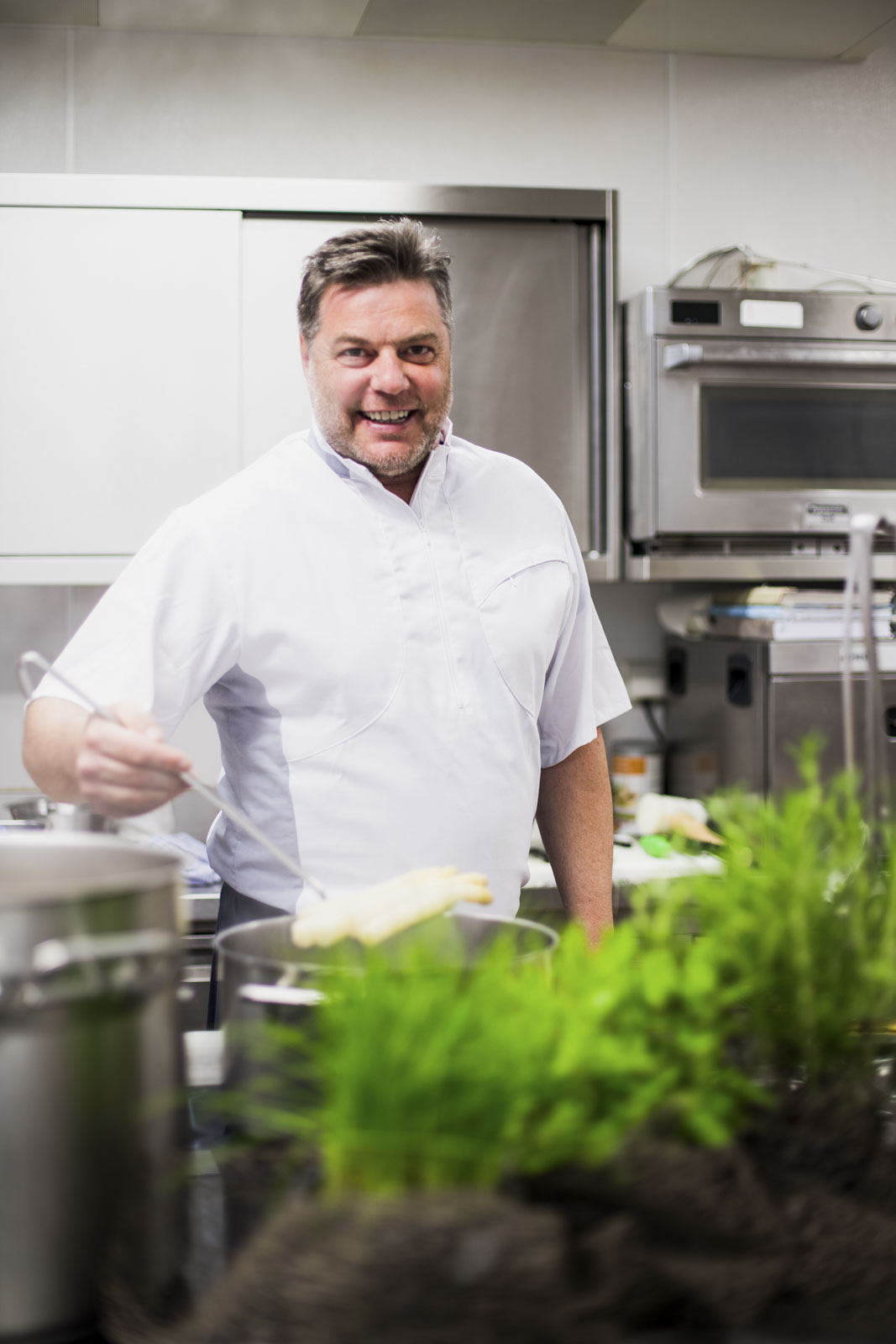 Honest, down-to-earth cooking
with a regional touch
Our kitchen serves up a mixture of the past and the present, the region and the world at large. We have sensitively reinterpreted old recipes passed down from generation to generation. But creative ideas from modern aromatic cuisine also fall on fertile ground here. The ingredients for our dishes are largely from the region and from suppliers with whom we maintain friendly relations. And let's not forget liquid indulgences – our cellar is stocked full of choice wines, select beers and local spirits.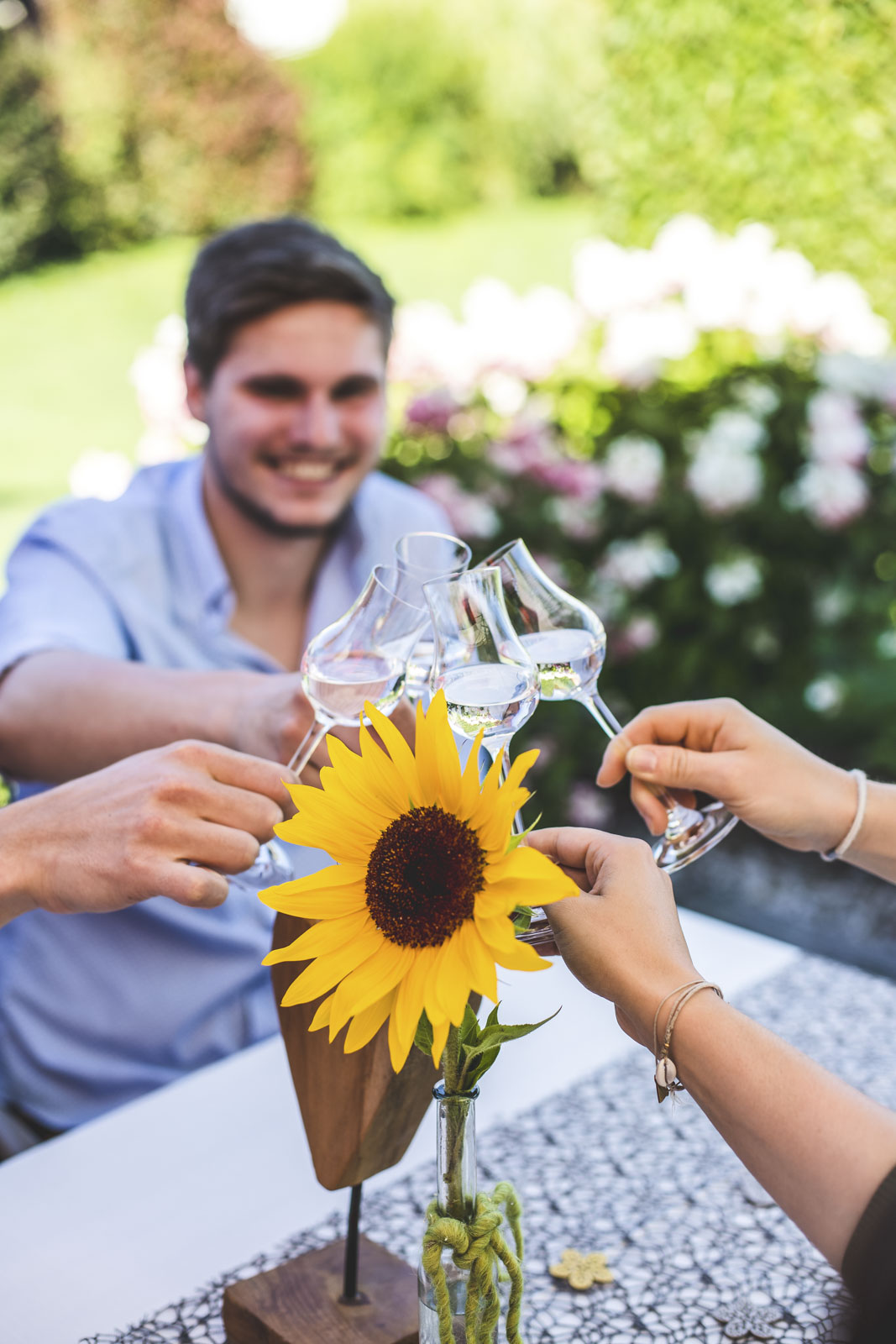 Culinary indulgence
for everyone
Non-residential guests are also welcome to visit out restaurant at Lake Wolfgang. Even if you are not staying at our hotel, we look forward to you stopping by. You can choose a seat on our beautiful terrace or in our cosy restaurant in a modern country style: Just give us a call and book your table. If you are bringing children, you can keep an eye on them from the terrace at all times. The little ones can enjoy our large playground with trampoline and climbing tower, within sight of the sun terrace.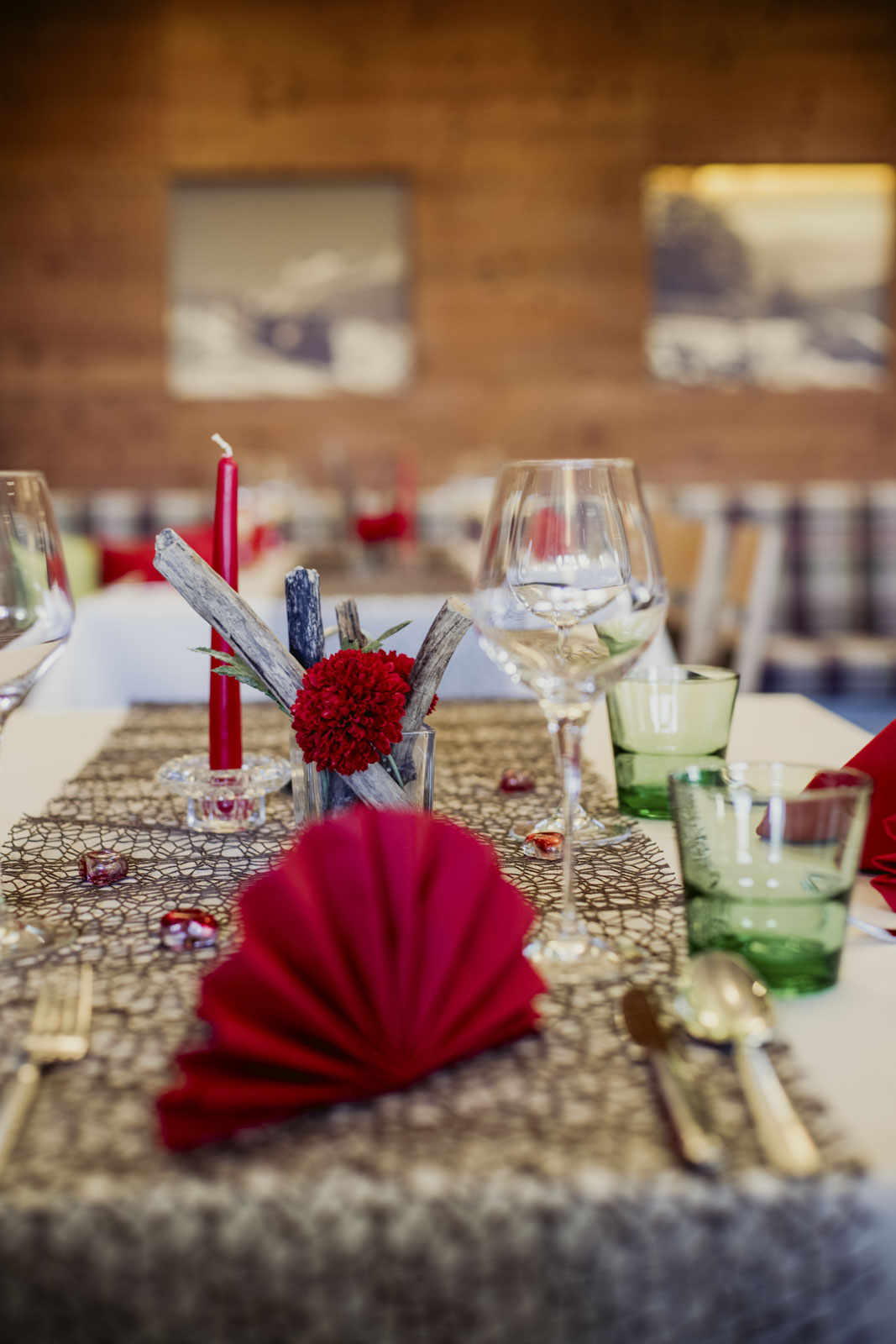 Your gschmå Platzl
for weddings, birthdays and christenings
While we're talking about beautiful places: Our generously-spaced rooms are ideal for festivities of any kind. These can be christenings, birthdays, anniversaries or weddings: We have the right place for you. We also welcome travel groups, but please book in advance. Take a seat, get comfortable. And let us do the rest. We are looking forward to meeting you.