The best Christmas markets at Lake Wolfgang
Advent season around the Aberseehof
In the run-up to Christmas, the lakeside communities of St. Gilgen, Strobl and St. Wolfgang are particularly idyllic and atmospheric. Window shoppers, mulled wine lovers and Christmas enthusiasts will feel comfortable around Lake Wolfgang with its Christmas markets and events.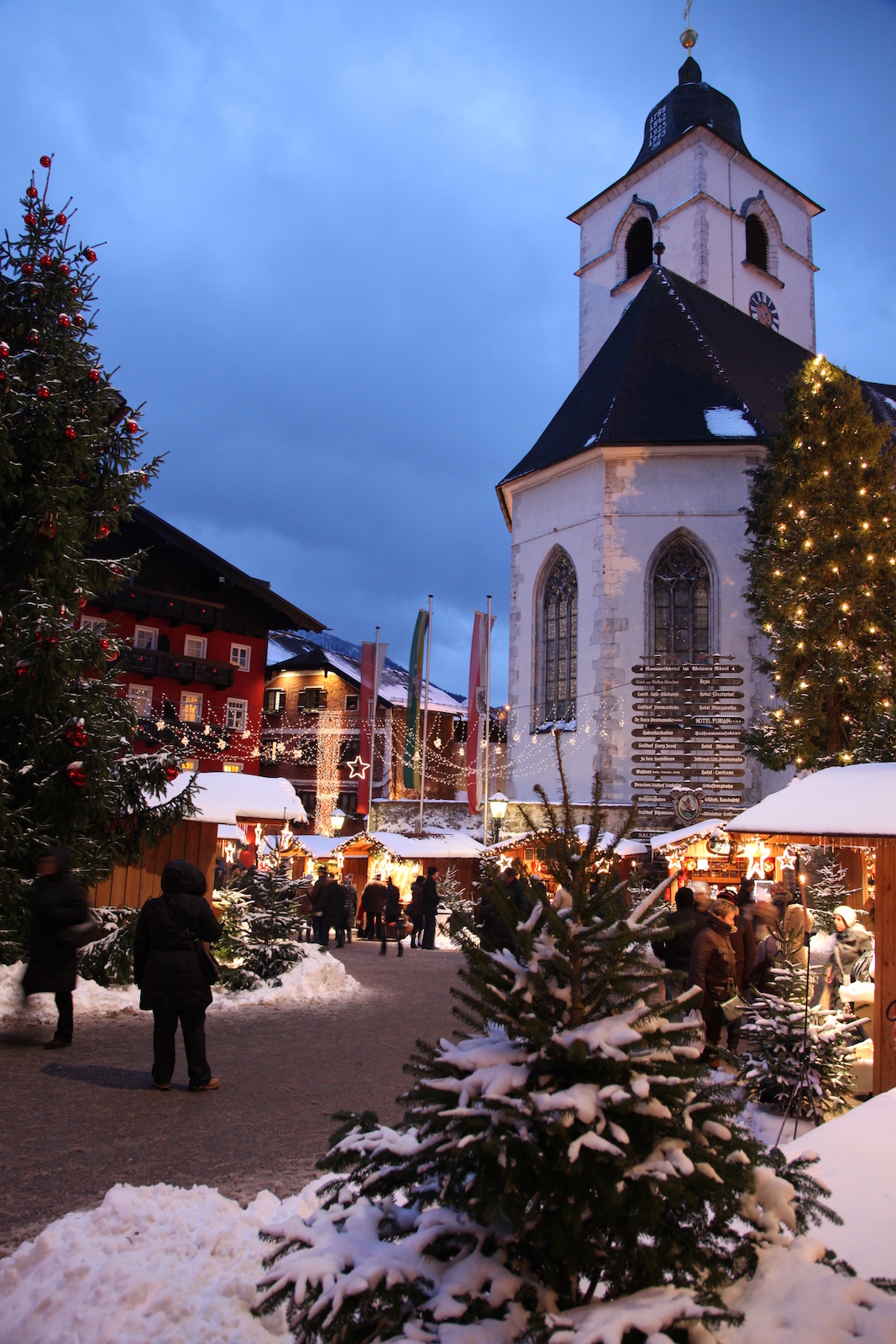 Each of the three communities offers its own characteristic Advent market but all markets still have one goal: to authentically represent the Christmas season traditions of the Salzkammergut. There are regional delicacies, small and large handicrafts from the surrounding area and lots of Christmas atmosphere.
Attractions include life-size carved nativity scenes and animals to look at, as well as the landmarks of the Lake Wolfgang Advent. On the shore of St. Gilgen, an eleven-metre-high Advent candle illuminates the surroundings and the Strobl shore is adorned by a six-metre-high floating comet. The landmark of St. Wolfgang, a lantern of peace visible from afar, floats in front of the lights of the decorated lakeside village.
The three markets can be easily reached with the ships of Wolfgangsee Schifffahrt.